3 Facebook Timeline tips for job seekers
Kaitlin Madden, CareerBuilder Writer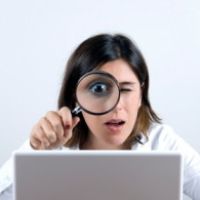 If you don't have Facebook Timeline already, you will soon. Over the course of the next month, Facebook will be pushing out its updated design to all users.
While Facebook Timeline is primarily a cosmetic change that will affect the layout of your profile, it also comes with a number of functional modifications that will make it easier for others to see your Facebook history and parts of your profile: potentially embarrassing photos, status updates from your college years and what your friends have posted on your wall since the day you joined Facebook.
"While your privacy settings will remain intact, Timeline makes information easier to access," says Anthony Morrison, vice president of Cachinko, a social media community for job seekers. "Everyone should take an hour and review exactly what is available [on their profile]. Look at old, forgotten posts -- they're going to be a lot more visible. Start deleting what you don't want anyone to see and limit the audience for the content you want only some people to see."
Because more than half of employers say they use social media to research job candidates, it is especially important that job seekers take the extra steps to ensure their personal history is shared selectively. Here are three things you need to know in order to keep your Facebook Timeline private.
1. You'll have a cover image that everyone can see.
"One of Timeline's new features is the cover picture. This is the large, high-resolution banner image across the top of your profile," says Tasha Mayberry, founder of Social Media 22, a social media marketing and Web optimization firm in Connecticut. "This is viewable by everyone and cannot be made private, so make this a background or picture that you don't mind anyone seeing -- including prospective employers."
As a job seeker, the best cover image will say something about you without being overly personal. Choose a picture of a place you've visited, something that relates to your career goals, or an image of your favorite city, for example. Can't find a good picture? You also have the option to remove the cover image.
2. All your past posts are viewable by year.
Before Timeline, it would have been pretty time-consuming for someone to see what you'd posted to Facebook five years ago. The person would have had to go to your page, scroll to the bottom and click "Load earlier posts," dozens of times until posts from 2007 popped up. With Timeline, however, your Facebook posts are broken down by year, making it a lot easier for people to view those drunken status updates you posted in college.
"The new Timeline will now show all your past posts organized by each year since your first opened your Facebook," Mayberry says. "The current year is broken down into months. I know for me, as [someone who is] a VP of marketing and married, my posts from five years ago on the beach of Miami are not that relevant, especially to employers who may be browsing."
To ensure that your old posts are seen only by friends, Mayberry suggests taking the following steps:
1. Click the arrow next to the "home" button in the upper right hand corner of Facebook.
2. Choose "privacy settings," then scroll down to "limit the audience for past posts."
3. Click "manage past post visibility" and click the "limit old posts" button.
This will limit the old posts on your timeline to friends only. Note, that if you choose this option, all of your old posts, even those previously set to "public" will be limited to friends.
You also have the option to choose the privacy settings for each post separately. This can be time-consuming, but should you choose to limit posts individually, simply click the pencil button at the top right corner of each post, and choose "hide from Timeline."
3. Limit who can search for your Timeline by name.
Another way to prevent potential employers from seeing your profile is to prevent your name from appearing in their search results. This is a good feature to use if you're not sure you've correctly limited your privacy settings, or if you want to take an extra precaution.
To limit your profile in search results:
1. Click the arrow to right of "home" on the top of your page.
2. Choose "privacy settings."
3. Choose "how you connect."
4. The first question is: "Who can look up your Timeline by name or contact info?"
5. Set this to "only friends" or "friends of friends," instead of "everyone."
While your attention is on your privacy settings, it's also a good time to check your default privacy options on applications, photos and status updates, too. If you're job seeking, be sure to limit this information to "friends" or "friends of friends."
Kaitlin Madden is a writer and blogger for CareerBuilder.com and its job blog, The Work Buzz. She researches and writes about job search strategy, career management, hiring trends and workplace issues.

Subscribe
|