Ready. Set. Go get that job!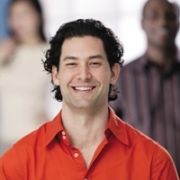 It's time. You're either unemployed or just ready for something new, but the thought of a job search is daunting. It can often be true that searching for a job can feel like a job itself, and take up just as much time. It doesn't have to be that way, if you prepare you can easily get into a job search state of mind.
·         First, review and edit your résumé. If you can, seek a professional service to help you. If you cannot do that, research the latest resume tips and be sure to have one or more other people proofread it. When you're ready to print, use professional résumé stock paper.
·         If applicable review your work portfolio and make sure it's up to date. Reviewing your past work will also help you know what to highlight during an interview.
·         Invest in professional business cards. There are many services that offer good-quality cards for just the cost of shipping or at a low price. The cards will be invaluable as you prepare to network.
·         Draft your elevator speech. Review, edit, and memorize it until you know exactly what you'll say if you only have 30-seconds to tell someone who you are and what you do. This will helpful when attending networking events.
·         Find networking events in your area. Be sure to vary the events you attend so that you're not always 'meeting' the same group of people.
·         Create a job search strategy. Schedule each to-do item as you would a meeting. This will help you manage your time efficiently and help you feel accomplished.
·         Finally, take the time to enhance your skills and sharpen your mind. Exercise, eat well, read books, join professional associations, take courses, or volunteer. Do whatever it takes to help you grown personally and professionally. 

Subscribe
|