7 Resume Tips for Latinos
By Christina E. Rodriguez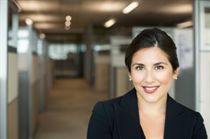 Latinos have a lot to offer the work place. From understanding another language, to being bicultural, there are opportunities that allow for a revamping and ultimately a one-upping of other candidates for potentially the same position.
But why is it that every time you apply for a job, your friend Fulano gets call-backs and you don't? What is he doing right that you're doing wrong?
In a conversation with Lauren Milligan, of ResuMAYday nc., she explained how it is fundamentally her job to show off her client and "give them an unfair advantage" over other potential candidates in a job application.
"What I'm saying is that it's not always the most qualified person that gets the job, but more often than not, the person who gives the best presentation," she explained. So as far as being Latino goes, it all depends on where you are applying, first off, rather than what you offer as a bi-cultural candidate.
First of all, if you're bilingual, that goes at the top of your resume in your summary statement, said Milligan. Make it the last line of the statement so that it sticks out a little more. Then, she explained, it's all about showing how that fluency made an impact.
"[Many] don't quantify enough of their work in bullet points," explained Milligan. "They're not giving enough impact; they're not giving enough results. What that means is that they don't know what the results are or they're not stretching themselves enough to figure out what kind of impact they made. The thing is that employers only want to hire those with the most positive impact."
Measurable outcomes are what will put you ahead of the next guy. So when summarizing your work, make sure you have numbers: depth and scope will put you ahead of your competitors.  
This also applies to the type of market you've worked in. If you're a Latino who is using your cultural background as a huge benefit, show and explain how you've worked within the Latino market previously. Milligan explained that one should capitalize on their work within the Latino market and talk about your ability to bring that expertise to the company or organization you're applying to. If the company can do it better, get into how you can be the answer to the problem, she said.
And moving on to the next tip: Be the super hero. Think about what you will able to bring to the company you're applying to and check out what is already being done.
"Do the research as to who the employer is and what their problems are and craft your resume to show that you will be their problem-solver," said Milligan. "Tailor that resume based on your own accomplishments to what the employer wants to hear."
Ask yourself how you can resolve the issues and use your own experiences to back up the idea that you can be the answer that they've been looking for all along.
A few simple tips on resume strategy: Proofread. All though it's almost 2012, Milligan states that she still has to tell all of her clients to proofread their resume. You don't want to get caught spelling "Diretcor" wrong when that's the job you're applying for.
Stay away from meaningless words like "diligent," "hardworking," "motivated," "met and exceeded goals," "finishing projects on time and under budget."
"All of those things have no meaning anymore. I can add that I'm hard working but so can you, which one is more qualified? You don't know," explained Milligan. "I think people need to really stay away from that type of language that anybody can say about themselves. I think that falls in line with figuring out who you are and figuring out your branding message. Stay away from the cliché."
The final important tip that Milligan mentions is personal branding. Treat your resume like a marketing brochure, she said. Find out what impression you want to give off and what the best way that is for you.
"Rather than just regurgitating your career history, think about how your resume can launch and project your career into its next phase," she said.
Learn about who you are, what you can do and what you want. Don't just be a person who filled the position, she said.
Christina E. Rodriguez  researches and writes about job search strategy, career management, hiring trends and workplace issues for Empleos.

Subscribe
|