Leveraging Bilingualism
Christina E. Rodriguez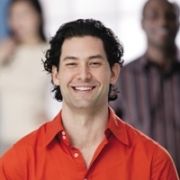 When talking to resume experts, they usually say that mentioning on your resume that you're bilingual is important. Mentioning it at the end of your summary statement would be particularly important just because it leaves the idea lingering in the head of the person hiring, saying, "I have something that you want and most possibly need." 
Elia Carmona, graphic designer, says that she's been attempting to use her second language in order to get her positions in her field, but it's not working. "In my field, you don't really need to be bilingual," she said. "It doesn't really matter if I can speak another language."
While she feels that speaking isn't pertinent to her designing skills, she feels that being Latina does have an effect when particular clients or companies want to reach out to the Latino community. "You can speak all the Spanish you want," she said, "but when it comes to the feeling and style of the culture, it can't be replicated."
On the other hand, there are various jobs that entitle knowing more than one language, especially in the social services department. According to the last Census data collected, Latinos accounted for about 58 percent of growth over 10 years in 33 of the 50 states. The need for social services is crucial and along with that, bilingual workers to service this particular community.
Edith Zamudio, who is looking for work in social services, finds it absolutely necessary that her job description include that she's fluent in both English and Spanish.
 "I am currently doing the job search and I specifically look for 'bilingual' position since I am fluent in Spanish and I have previous experience working in Latino immigrant communities through
internships," she explained. "Because I am a recent graduate with limited 'work experience,' I
strategically look for job opportunities that will value my bilingual skills."
Zamudio has noticed that many job postings and descriptions have defined being bilingual as an added bonus because of the clientele is serves. On a cultural level, Zamudio, of Mexican decent has an advantage on connecting with the people she serves.
Though finding the perfect job may be difficult right now, Zamudio is not backing down because she feels that the job she is looking for is an important one for not just her well-being but for that of the Latino community.  
"In today's unstable economy, particularly when there is the threat of budget cuts... social services are the first deviation that suffers, not only affecting the most vulnerable populations in our society, but also those professionals that work in social services."  
Though many careers don't necessarily need anyone who speaks another language within their workforce, anything that can put you ahead of the next person applying for the same position is your best bet in obtaining the position you want. The more hats you wear and can possibly put on, the better.
"The inherent lack of stability and job security of this industry in today's economy puts professionals with a wide range of experience competing for one job position," said Zamudio. "Thus, being bilingual, not only makes you more marketable, but it gives you an extra edge."
So here are some key tips to leverage your job search when you're fluent in more than one language.
1.       Be sure to put it up towards the top in your resume. Don't be shy. Being fluent is important and shows that you have a wide array of understanding and a more cognitive development. If you can read and write another language, be sure to add that distinctly to your summary list or added qualifications.
2.       Network in the community that you are culturally connected to. Like Zamudio, if you speak Spanish, talk to those who work within the Spanish-speaking community about your abilities. Networking doesn't stop at another language. Your presentation and efforts should always be abundant especially in a job search.
3.       It's not always about language. Your bi-cultural connections to your heritage can also give you a one-up when it comes to finding a job. Be sure to acknowledge that your cultural connections play a big factor within your life as a Latino/a. As a bicultural, bilingual employee, your ability to speak to a community that non-Spanish speaking people can't approach because of the language barrier.  
Christina E. Rodriguez researches and writes about job search strategy, career management, hiring trends and workplace issues for Empleos.

Subscribe
|