How to tell if a candidate Is a cultural fit
By Robert Half International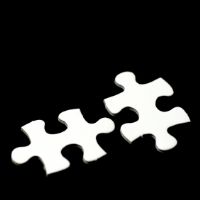 When evaluating applicants for an open position, determining if a candidate will mesh well with your existing team may be the hardest part of all. Yet finding the best match is critical. Hiring mistakes are costly and can disrupt workflow and even demoralize the rest of the team.
While you can't determine with 100 percent accuracy whether someone is a match, it is possible to make an informed decision about the likelihood a given candidate will fit in. Here are some suggestions for doing just that:
Start with the culture, not the candidate
Describe your firm's culture in 10 words or less. If management at your company has given a great deal of thought to the issue of culture, this won't be a difficult task. But some business owners and managers may have never analyzed their firm's culture. You may know on an intuitive level what makes your company different from others, but have you ever defined your culture on paper? If you don't, it can be challenging to figure out which candidates are a match.
Start with a list of words or phrases -- for example, "service-oriented," "friendly" or "high-powered." Then, describe each quality in more detail. For example, what does "friendly" look like at your firm? How does that quality express itself internally (among employees and between managers and workers) and externally (in relation to clients, vendors, even other businesses in the same office complex).
Share your description with others at the firm -- from senior-level executives to rank-and-file employees. Invite them to add their own ideas. Rework the description until you've created an accurate profile of the firm.
Determine what constitutes a fit
Once you have a clear definition of your culture, list the attitudes, behaviors and abilities that employees need to function successfully. For example, if your firm's culture involves long days, then necessary qualities might include a willingness to work non-conventional hours or focus for long periods of time. On the other hand, if you've described your firm as "like a family," then perhaps your most successful, productive employees are sociable team players who like working collaboratively.
Communicate the criteria
Clearly state the culture-related features of the job when you post the vacancy. Phrases like "must be able to function with minimal supervision" or "the ideal candidate has experience working in a fast-paced office" convey a sense of what it's like to work for your company.
Throughout the hiring process, be honest and forthcoming about what your office is like. If the prevailing mood in your workplace is "intense," don't misrepresent the environment to candidates by saying, "we work hard sometimes."
Ask the right questions
Contrary to what you may have heard, asking hypothetical questions about culture (e.g., "Our firm places great importance on ________. How do you feel about that?") is not the best way to tease out whether the candidate is a match. Some job seekers will simply tell you what they think you want to hear. It's better to give an accurate depiction of your firm's culture and then watch for candidates' nonverbal reactions. For example, do they maintain eye contact and assure you they want to work here, or do they look away and hesitate before responding?
After the main part of the interview, you can check the accuracy of an applicant's answers by asking the person's references about work habits and history.
Go with known quantities
Don't forget about the possibility of promoting from within to fill a vacancy. After all, current staff members who are hard-working and well-liked have already proven they fit in with the culture.
Another strategy is to ask employees for referrals. Your staff have direct knowledge of what's required to function and thrive in your firm's culture. They are unlikely to recommend someone who wouldn't work out.
A third option is to bring in a candidate on a temporary-to-full-time basis. This will give both you and the newcomer a chance to evaluate the fit firsthand. You'll be able to observe the new hire as he or she performs the job and interacts with coworkers and clients, giving you a good idea of whether it's a match.
Robert Half International is the world's first and largest specialized staffing firm with a global network of more than 350 offices worldwide. For more information about our professional services, please visit www.roberthalf.com or follow us on Twitter at www.twitter.com/roberthalf.

Subscribe
|