Remedies for a stalled job search
Robert Half International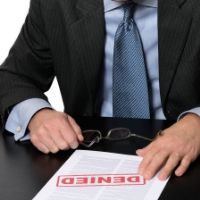 It's not easy to keep your spirits up when your job search seems to have sputtered out. A prolonged period of unemployment can take its toll on your morale and motivation and severely shake your confidence. But how do you know whether you just need to keep plugging along or if you need some type of outside intervention to refocus your search?
Here are some signs that it's time to try something new, along with suggestions about where to look for support:
Something's not working, and you don't know what it is
If you've been in the job market a long time and aren't connecting with any possible opportunities, your problem is likely more than a tough economy. For instance, maybe you're trying to take a step up by applying for a managerial-level accounting position when you have only the minimum level of experience. In a robust job market, this might not be that difficult, but with so many people looking for work, you may be getting passed by in favour of candidates with stronger credentials.
You may be able to breathe life into your search by meeting with a specialized recruiter who can offer a broader view of what's happening in the local job market and review your application materials and search strategy.
For example, a recruiter might suggest that you target a different industry that's stronger in your area -- by pursuing an accounting role in manufacturing, for instance, even if your last job was with a technology company. And if you decide to partner with a recruiter, the firm may be able to open the door to opportunities you would not have uncovered on your own.
You're always the bridesmaid
Maybe you've been close -- more than once -- to landing a great opportunity but haven't been able to seal the deal with an offer. Although it feels good to get plucked from a crowded field, it can be as emotionally trying.
Getting some objective help from a career coach who is solely focused on your best interests could be just the boost you need to go from runner-up to first place. A career coach will guide you in reviewing and clarifying your professional goals and fine-tuning your approach. Even more important, a coach can prop up your confidence by engaging you in role-plays and helping you articulate your strengths more masterfully.
You need help opening doors
Maybe you've done exhaustive research and pinpointed a handful of employers you're fairly certain would be a good fit. Problem is, you don't have a way to reach the decision makers at these organizations, other than to blindly submit your application materials.
You'll have much better odds if you can network your way to someone who can offer a personal introduction. Call on your LinkedIn contacts and other professional connections. If you're a recent graduate, consider tapping into the resources of your alma mater's career center and alumni affairs office. These services usually offer assistance to older alumni as well.
Using these channels -- as well as alumni groups on sites such as LinkedIn -- you may be able to make inroads into meeting key people at target companies who are fellow alums, friends of your friends or managers who have a track record of hiring graduates from your university. These are the people who are more likely to give you a forum and open doors for you.
You're ready to throw in the towel
If you feel you can't bear to send another résumé or place another follow-up call, consider another possible route to employment: Working as an interim professional. An increasing number of companies are using temporary and project workers.
By accepting temporary assignments, you may be able to gain an inside track on a full-time position while keeping your skills sharp, earning income and making new contacts. You can also continue your job search in your free time, and it may not seem as frustrating an undertaking if you have another outlet for your energies.
Without a doubt, a job search can test your physical, mental and emotional well-being. But the only way to win is to stay in the game and avoid becoming negative, demoralized or desperate. Rather than getting down on yourself, try one of these strategies to turn things around. Your job search will thank you.
Robert Half International is the world's first and largest specialized staffing firm with a global network of more than 350 offices worldwide. For more information about our professional services, visit www.roberthalf.com. For additional career advice, view our career bloopers video series at www.roberthalf.com/dont-let-this-happen-to-you or follow us on Twitter at www.twitter.com/roberthalf.

Subscribe
|