3 tips to making sure your résumé makes the cut
www.Beinglatino.US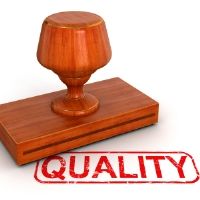 These days everyone's in short supply of time. This includes recruiters and hiring managers. Sifting through dozens of résumés for one position can be taxing and time consuming, so many employers scan résumés looking for keywords. If you want to make sure your résumé makes the cut, follow these tips:
Do your research
Do you know what a recruiter or hiring manager in your field will be looking for in a résumé? You should. Do your research and ensure that you understand keywords in your industry and how to integrate them in your résumé. Do this by talking to other professionals, including recruiters and hiring managers.
Streamline your résumé
It is very rare that any candidate requires a résumé that's longer than one page. Keywords are key. Your work experience can all be listed in one section, which allows you to cut all but your latest two to three jobs if there's room. Don't worry, streamlining your résumé and using keywords will get your résumé in the "yes" pile, which will give you a chance to talk about what you cut out during an interview.
Good Grammar
Not everyone's a writer, but everyone should know how to write. Proofread your résumé, and have a second pair of eyes do the same. Nothing will take you out of the running faster than a simple typo or misplaced punctuation.

Subscribe
|